European Nanotech and Material research and innovation contributes to transform the way industry develops, produces new products and services, and are central to any sustainable future.
Grants under this macro-sector will support key enabling technologies that are strategically important for Europe's industrial future such as advanced material, nanotechnologies, increased autonomy in supply of raw materials and effective reuse and recycling and clean primary production of raw materials, including critical raw materials and leadership in a circular economy.
Materials touch every aspect of human life. They impact the environment, society and economy. It's no coincidence that the ages of civilisation refer to materials. Advanced materials generally mean materials that have novel or enhanced properties that improve performance over conventional products and processes.
They can boost the transition to greener technologies, with improved characteristics and enhanced performance, contributing to a more sustainable future. People benefit from new products, or novel health applications, and from reduced environmental impacts. Advanced materials also provide a competitive edge to European industry and to the European economy as a whole, creating jobs.
It's also easy to imagine how the nanotechnology impacts nearly every sector of the global economy from electronics to cosmetics, and from defence to the automotive sector and agriculture.
Nanotechnology helps Europe to address global challenges such as climate change, constraints in energy production and shortage of resources, insufficient access to clean water and food safety, as well as widespread diseases and affordable health care worldwide.
In this context, overall budget allocated by the European Commission in the framework of Horizon Europe in Nanotech and Material sector concerning the 2022 is EUR 1017.20 million.
Thanks to the Wheesbee platform, analyses were carried out on the 414 topics* of Horizon Europe Pillar 2 "Global Challenges and European Industrial Competitiveness", which showed that 54 grants are dedicated to the Nanotech and Material sector with a median value of total indicative budget for the topic of EUR 19.00 million.
*The number of topics refers to the official open and future opening topics in January 2022
Horizon Europe Pillar 2 "Global Challenges and European Industrial Competitiveness"  consists of 6 Clusters (Health; Culture, Creativity and Inclusive Society; Civil Security for Society; Digital, Industry and Space; Climate, Energy and Mobility; Food, Bioeconomy, Natural Resources, Agriculture and Environment). The following figure shows the overall budget on clusters and the most affected is Cluster 4 "Digital, Industry and Space" with EUR 721.70 million allocated in the "Nanotech and Material" sector.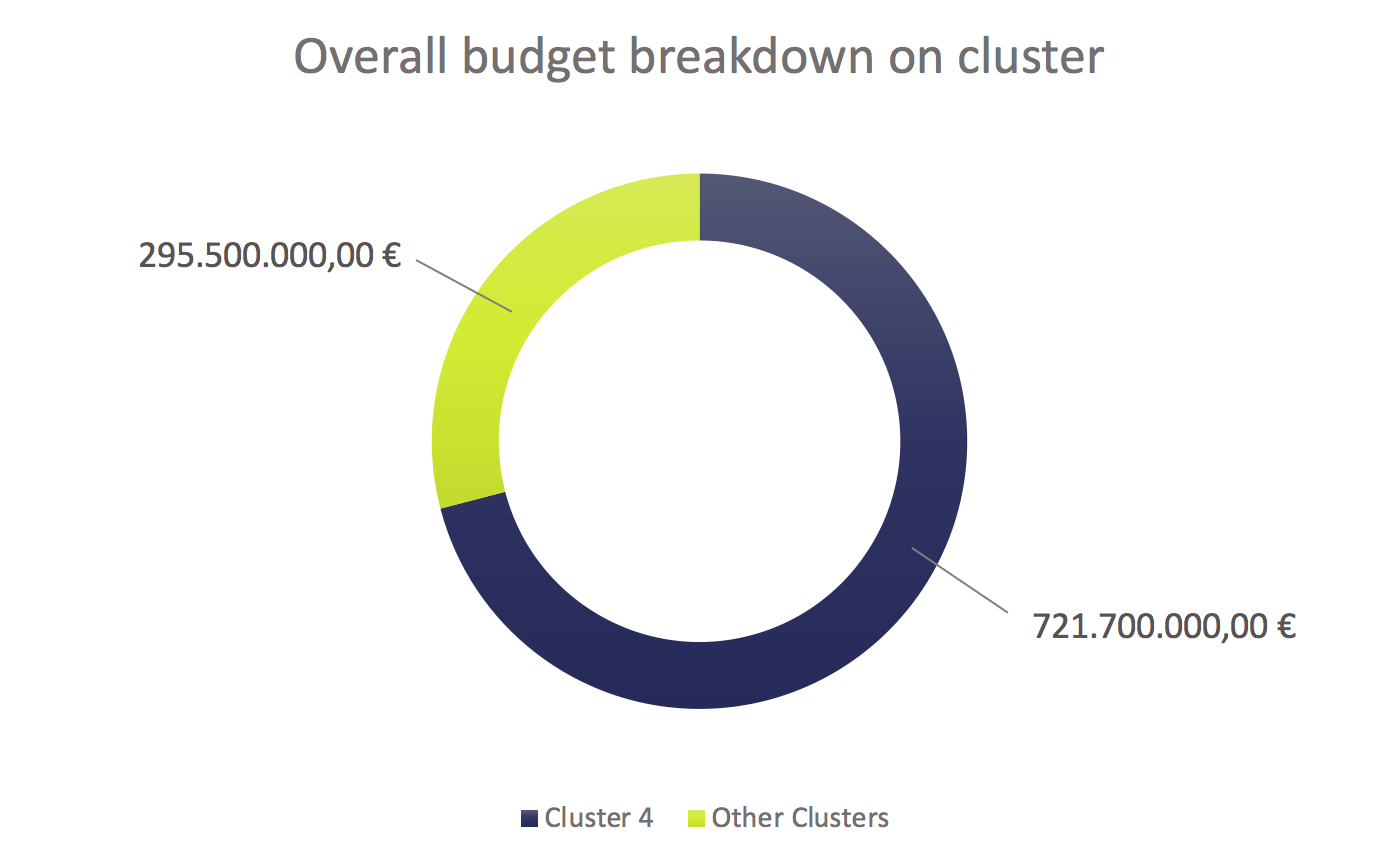 In fact, the Cluster 4 "Digital, Industry and Space" aims to build a competitive, digital, low-carbon and circular industry, ensure sustainable supply of raw materials, develop advanced materials and provide the basis for advances and innovation in global challenges to society and dedicates 30 out of 149 topics to the "Nanotech and Material" sector (as shown in the figure 2) related to:
key digital technologies including quantum technologies
manufacturing technologies
advanced materials
circular industries
low carbon and clean industries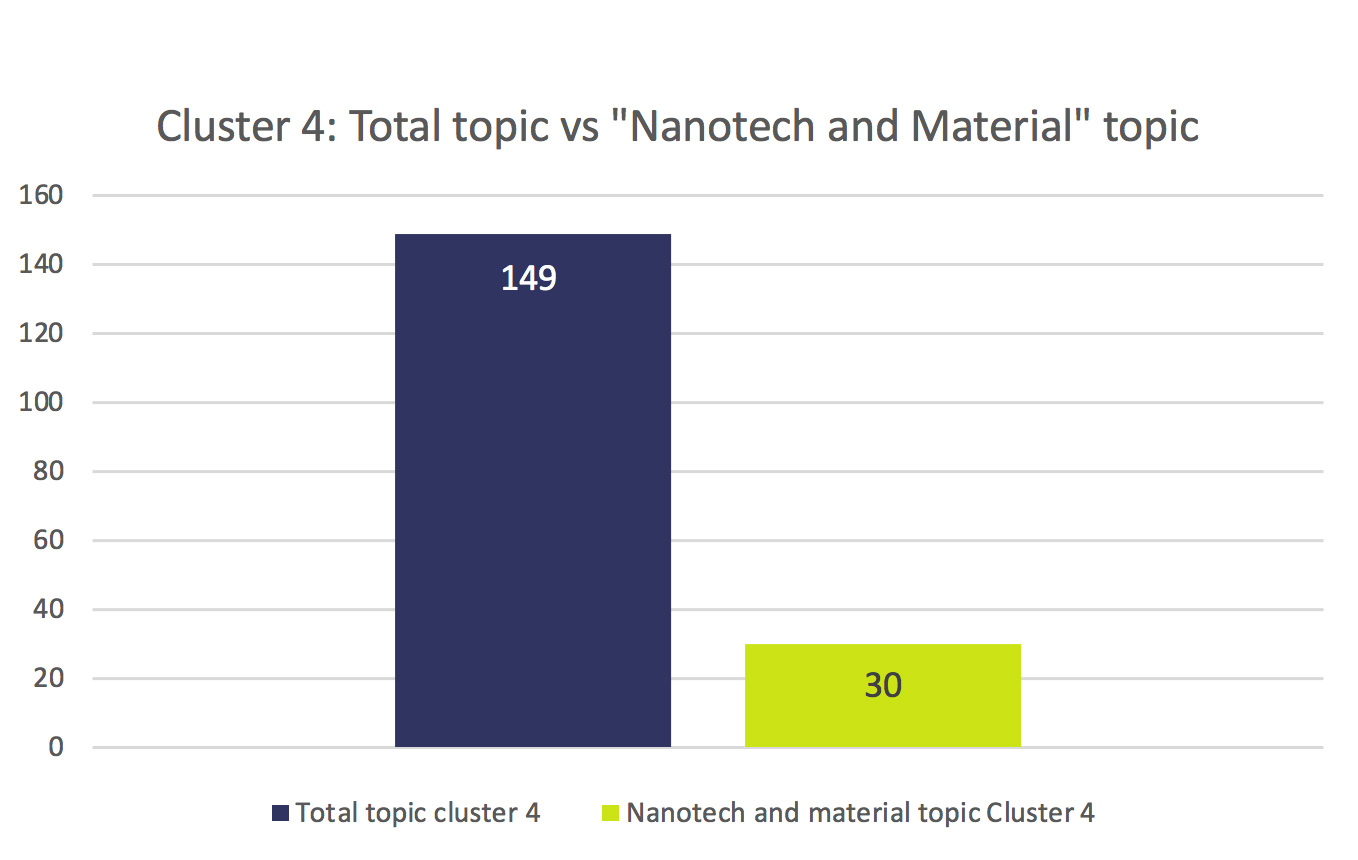 The other topics are more related to:
emerging enabling technologies
artificial intelligence and robotics
next generation internet
advanced computing and Big Data
space including earth observation
As of today, 40 grants are open while the other 14 will be opened in the coming months.
Below is the list of grants that will close in November:
So, Hurry up! Discover all the details with Wheesbee!